Prepare for full-scale war with Battlefield 3, the third major evolution of the long-running online battle franchise. Using the power of Frostbite 2 game engine technology, Battlefield 3 delivers superior visual quality, a grand sense of scale, massive destruction, dynamic audio and incredibly lifelike character animations. As bullets whiz by, walls crumble, and explosions throw you to the ground, the battlefield feels more alive and interactive than ever before.
In Battlefield 3, players step into the role of the elite U.S. Marines where they will experience heart-pounding single player missions and competitive multiplayer actions ranging across diverse locations from around the globe including Europe, Middle-East and North America.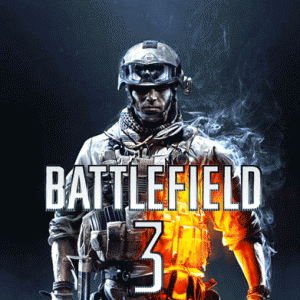 Battlefield: Bad Company 2 was an amazing first-person shooter. But with every Bad Company release and spin-off, I couldn't help but wonder what DICE was doing with its main Battlefield franchise. As it turns out, it had something to do with earthquakes.
The core games, including Battlefield 1942 and Battlefield 2, helped define what's possible in multiplayer first-person shooters. It's been more than five years since Battlefield 2 on PC, and now DICE is finally getting ready to deliver the next numbered entry. Battlefield 3 has a release date for this fall on Xbox 360, PlayStation 3 and PC, and from what's been shown off, it looks incredible.
That's because Battlefield 3 is being built using all-new technology developed in-house at DICE. It's the next version of the Frostbite engine used in the Bad Company games, appropriately called Frostbite 2. It allows for a range of advanced graphical effects and destructible terrain. "We actually started with the engine three years ago," said executive producer Patrick Bach. "When we finished Battlefield 2 and 2142 we talked about what's the next big step that changes gaming. We're good at technology and we wanted to create something that scaled better than Frostbite 1 did. The PCs were already — three years ago — starting to get ahead of the consoles. How could we make good use of that?"
Information Source: IGN.com